This post looks at how the so-called hard-to-reach audiences can be addressed in a creative, and somewhat surprising way. Environmental communication at its best.
Warning: This post contains crude language.
When working in the environmental sector, you'll come across a target audience that's considered hard to reach.
I've talked about the importance of knowing your audience before, but in the field of sustainability one segment stands out as the infamous impossible-audience.
These are the 'I don't care' people.
I don't want to get slapped with the prejudice hammer, but this audience also often consists of males working in construction, carpentry, and similar jobs.
The following is a great example of why you should never give up when you encounter a hard audience or experience a push back.
Boys will be..?
My brother works as the department manager in a company that produces industrial size printers.
It is a very male-dominated workplace, and the tone is often crude and with sexual tones. We all know workplaces like that.
That last time I saw my brother, he told me about his latest team meeting.
He runs a team of 14 men. Once a week they have a team meeting to address work-related matters.
At the last meeting, my brother had made and brought with him a little game (this is where it gets crude).
The Game
He pulled to pieces of paper out and said:
'I brought a game with me. I want you to solve this puzzle. What do the signs say?'
He held up the first sign: 'Puh'
Then, he dramatically said the word and got his team to join in, in a collective 'Puuh!'
He held up the second sign: 'Say'
Again, with a dramatical flair, he got his whole team on board: 'Say!'
'What do the signs spell out?'
'Puhhh-saaaay', 'Puh-say', 'Pu**y!'.
(Yes, I'm bleeping the above. Hopefully, you get it. If not, ask a friend. Not a coworker, not a family member, but a friend)
My brother got a big laugh from around the table, and a couple of groin-related jokes.
'I have one more' he said, and pulled out two additional pieces of paper. The second round was about to start.
'Onl'. He looked in anticipation and got the table to join in. 'Ooonl'.
'Paapr'. The crowd joined in. 'Paapr!'
My bother continued 'Onl –paapr' 'Only-paapr' 'ONLY-PAPER!'
He pointed to the recycling bin in the corner of the room.
'That bin is only for paper', he said to the perplexed crowd.
'Yesterday I saw someone had put a banana peel in it. If we throw biodegradable in the paper bin, and that goes to the treatment facility, we might end up contaminating a ton of paper because it rots and spreads bacteria. Then the paper can't be recycled and has to be burned. Waste of money, waste of resources. So can we now agree that Onl Paapr goes in the bin?'
He had everyone's attention. They nodded and verbally confirmed. The bin was for paper only.
Just to recap, that's 14 men, who just laughed at a pu**y joke, now agreeing that it's important to recycle. When was the last time you heard about something like that?

Why it worked — Environmental Communication at its best
My brother's a smart cookie and there's a reason why he's head of his department at such a young age. He's also been forced to listen to my ramblings about recycling and psychology for, well, a long time.
He knows that telling his men off, and mentally hitting them in the head with something as uninteresting to them as recycling, isn't going to work.
Furthermore, he knows he needs their attention, and that laughter is a much better tool than fear, and being told off.
He broke their mental barrier to recycling by inserting it right after a locker-room joke.
The first joke was a setup, introducing them to a game where the reward would be a dirty word. By doing that, he had them all on the edge of their seats, trying to spot the dirty word in the second round. What would it be this time? Even dirtier?
They were open to taking in new information. They were engaged, trying to be the first to figure out the next word.
And bam! Information about recycling.
You might be wondering why it's even a big deal getting this segment onboard the recycling train. Because daily environmental actions, like recycling, open up a door for a deeper conversation about sustainability. It's your entry point to substantial change.
The takeaway — you can make it sexy!
No target group is impossible to reach. I repeat:
No target group is impossible to reach!
You just have to know who you're dealing with, and be willing to work on their terms, be it technical reports and pu**y jokes.
Set up a situation where your audience is open to taking in new information.
In conclusion:
Recycling, high-five bro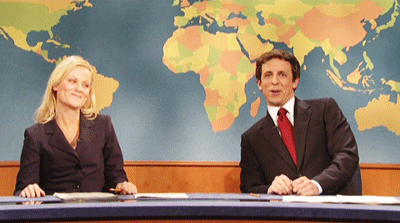 Want more dirty, I mean fun advice on pro-environmental behavior? Add me on LinkedIn or go to Somethinggreen.org to get your smile on.
https://somethinggreen.org/wp-content/uploads/2018/10/Making-recycling-fun.jpeg
720
1081
Mona Jensen
https://somethinggreen.org/wp-content/uploads/2016/12/something-green-1-1.png
Mona Jensen
2018-08-21 12:43:01
2019-04-30 12:13:38
There is no unreachable audience! Making recycling sexy – and fun